MESSINA ENERGIA Srl started its activity in 2016 in the construction of medium voltage switchboards, employing managerial, organizational and design resources having extensive and consolidated fifty years experience in the specific sector.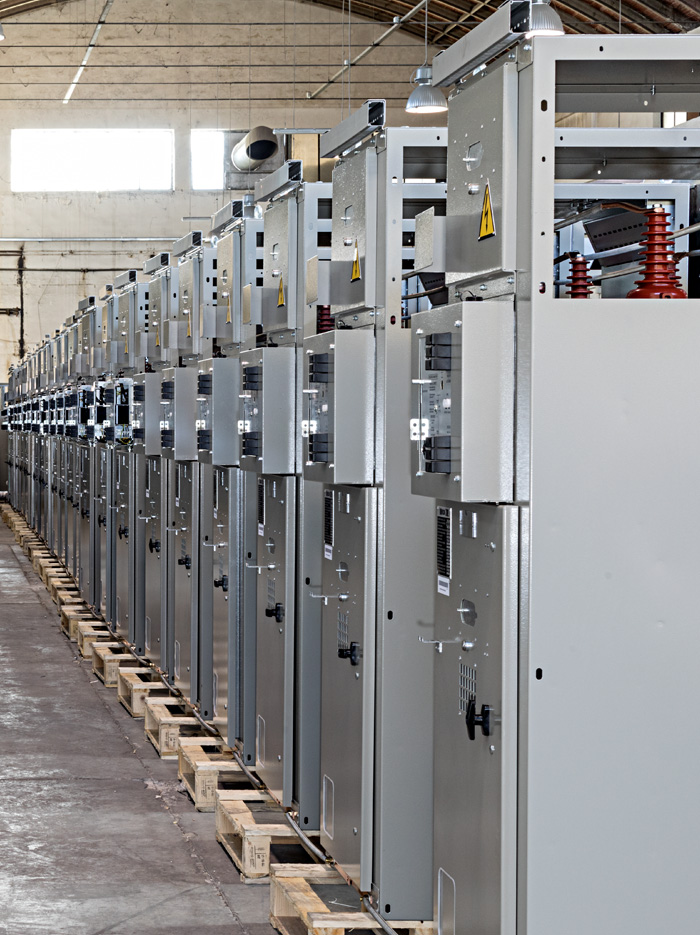 MESSINA ENERGIA has ISO 9001-2015 certification of its Quality System for the "Design and construction of medium and low voltage switchboards, medium voltage equipment and prefabricated electrical substations".
Moreover Messina ENERGIA Srl has the following certifications:
ISO 14001-2015 Enviromental Management Systems
ISO 45001-2015 Occupationel Health and Safety
ISO 14067-2018 Carbon Footprint of products.

The inclusion of MESSINA ENERGIA Srl among the qualified Enel companies for the supply of medium voltage switchboards for primary substations, medium and low voltage switchboards for secondary substations, represent further confirmation of the capacity and production quality of MESSINA ENERGIA Srl;
Currently, MESSINA ENERGIA also has the approval (homologation) of the following products, because it has provided them in the past or to have them being supplied:
- MV panels for secondary electric substations;
- MT panels for primary electric substations.
Particularly in the medium voltage field, the compartments with SF6 gas operated switch have been recently implemented, which are added to the traditional compartments with air operated switch.
The new SF6 gas components recently approved by Enel for greater performance in terms of internal arc sealing, breaking capacity and nominal thermal current, all in even smaller dimensions.
The MESSINA ENERGIA plant occupies an area of approximately 9.000 m2 and is equipped with:
- quality control for the incoming material and raw material with calibration equipment;
- CNC machines for metalworking;
- quality control of the processing phases with equipment under calibration;
- metrological room for checks and tests of a mechanical nature;
- testing room for electrical and functional checks and tests; type and acceptance tests according to IEC and CEI Standards
- System for insulation tests with network frequency 50 Hz up to 100 kV
- Insulation plant for atmospheric impulse insulation test up to 400 kV.